How to update my bank details?
Bank details need to be updated when you enable the COD option in your orders. Cash On Delivery (COD) remittance amount can be directly transferred to your bank account.


COD Payments will be remitted to your bank account after your account is verified.

Here's how you can update your bank details

Step 2: Click on Settings.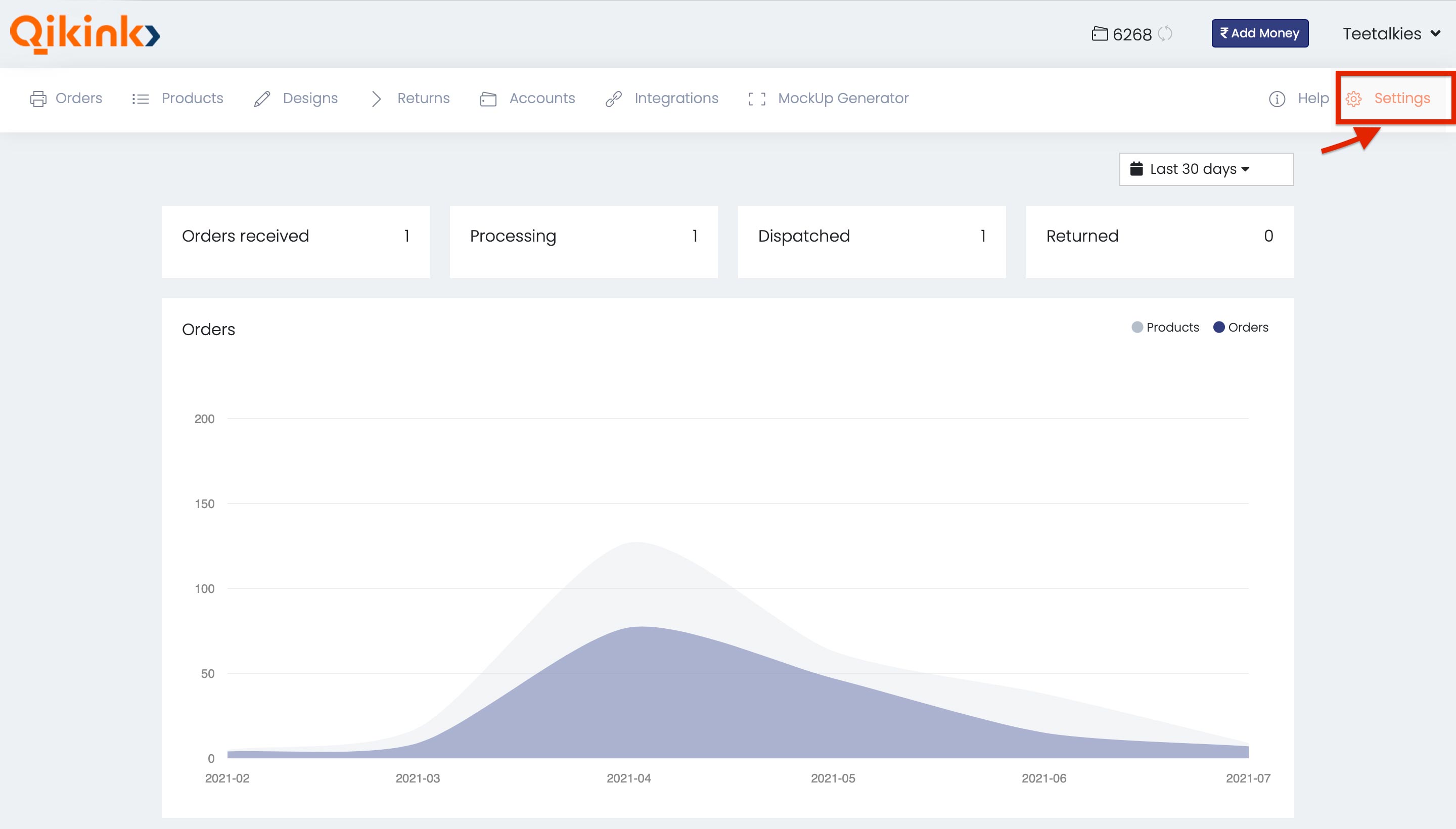 Step 3: Select the Bank Details tab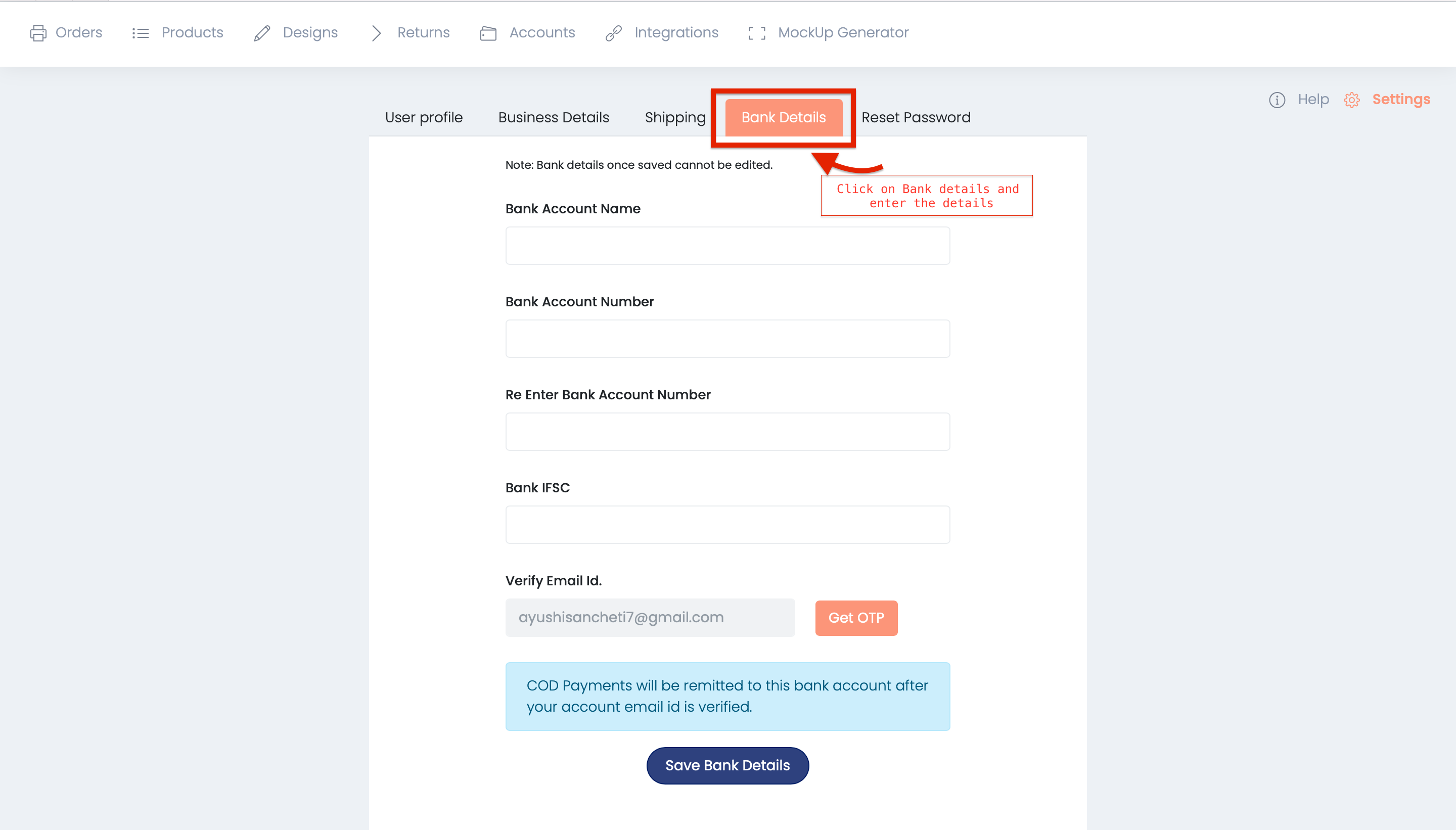 Step 4: Enter your Bank Account Name as per the bank

Step 5: Enter your
Bank Account Number
and Re-enter in exactly
Step 6: Enter the
Bank IFSC
Step 7: Enter the
Email ID
Step 8: You will receive an OTP on your email ID once you click confirm

Step 9: Enter the OTP to get the account verified.

Note: Bank details once saved cannot be edited.
Related Articles

When can I download my GST invoices?

Invoices are generated at the end of every month You can download your GST invoices for all your orders placed at Qikink from your Qikink Dashboard. Download GST Invoice Step 1: Log in to your Qikink dashboard Step 2: Go to Accounts > Invoice Reports ...

How to get GST Input Credits?

This applies to you if have GST registration. Check the following post to learn more about GST in the business aspect. Our blog will tell you about the basic importance of GST in dropshipping model and how can we implement it effectively. After ...

Where can I check my wallet/credit transactions?

In this article, we will see how you can check all your wallet/credit transactions. But before that, let us learn about what credits/wallet balance is and how it works Credits/wallet/money is the amount you recharge to place your orders at Qikink. ...