Where can I check my wallet/credit transactions?
In this article, we will see how you can check all your wallet/credit transactions.

But before that, let us learn about what credits/wallet balance is and how it works

Credits/wallet/money is the amount you recharge to place your orders at Qikink. You need enough credits to place your order on the Qikink Dashboard.

Every Rs. 1 is equal to 1 credit

Here's how to recharge your credits :
Step 1:
Log in
to your Qikink Merchant Dashboard
Step 2: Click on Add Money button on the top right

Step 3: Enter the amount you want to recharge

There is no minimum balance required in your account. You can recharge whenever you place an order.

Step 4: Select the Payment Mode and click on Add Payment

Step 5: Complete the payment process.

Hurray! Your payment is added to the Qikink wallet. You can use them to place your orders.

You can view all your Recharge history in your Dashboard > Accounts > All Recharges

Now, let's dive in to see how to check your credit/wallet transactions/history

You can view all your wallet transactions like the amount deducted for orders, order cancelation refunds, defective order refunds

Step 1:
Log in
to your Qikink Merchant Dashboard
Step 2: Go to Accounts > Master Statement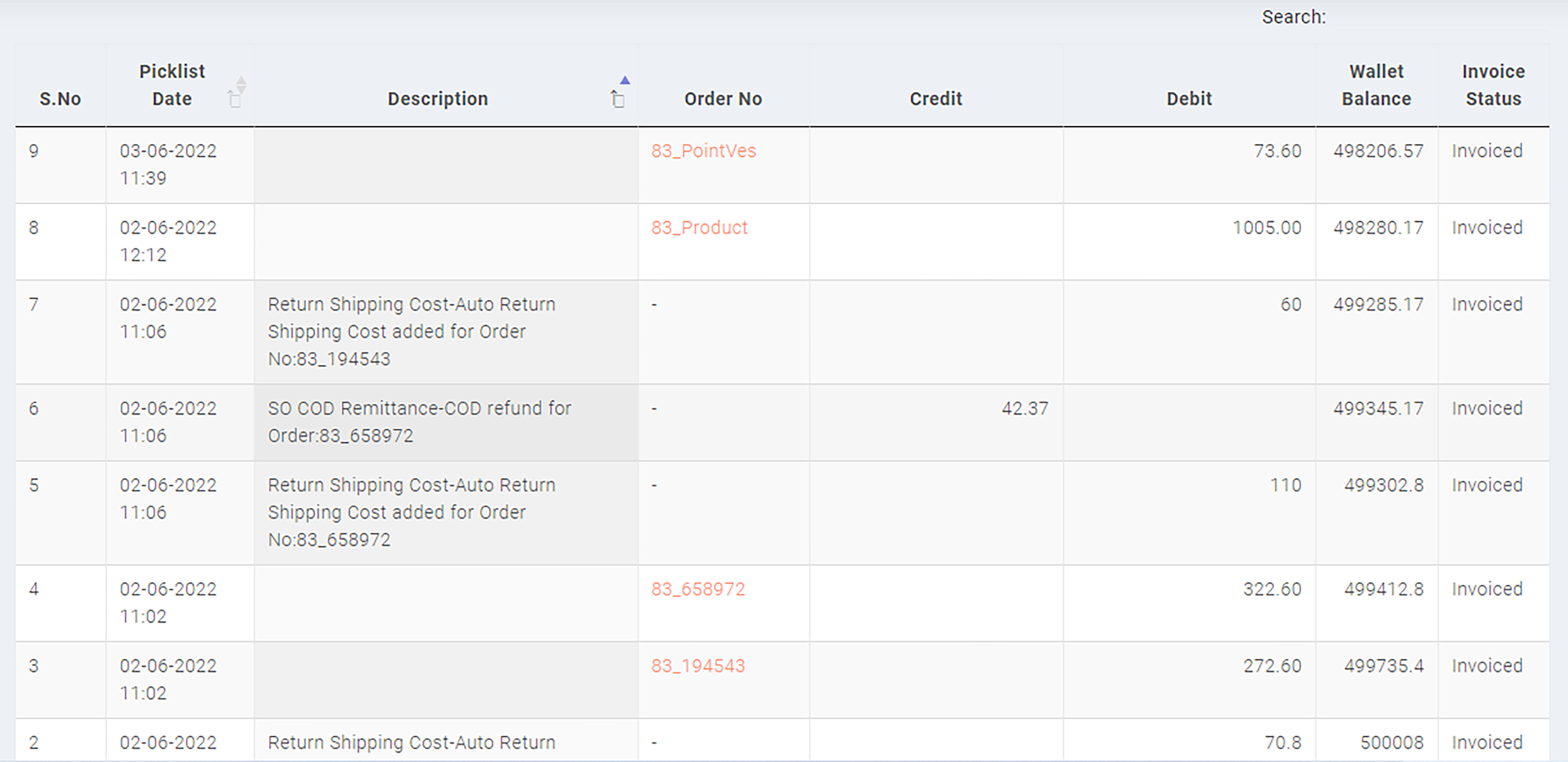 Return shipping cost and the refund amount will be updated in the debit and credit fields respectively.

Related Articles

How can I send an invoice to my customer?

Qikink does not print and ship invoices to your customer on behalf of your brand. To save papers, and trees from cutting down, we highly recommend you send invoices to your customers through email. In this article, we will see how you can generate ...

How to get GST Input Credits?

This applies to you if have GST registration. Check the following post to learn more about GST in the business aspect. Our blog will tell you about the basic importance of GST in dropshipping model and how can we implement it effectively. After ...

When can I download my GST invoices?

Invoices are generated at the end of every month You can download your GST invoices for all your orders placed at Qikink from your Qikink Dashboard. Download GST Invoice Step 1: Log in to your Qikink dashboard Step 2: Go to Accounts > Invoice Reports ...