In this article, we will cover everything that you need to know about Cash On Delivery (COD) orders.

How does COD work?
When you place a COD order on the dashboard, the order payment is collected from the customer at the time of delivery by the courier company. The amount is then transferred to Qikink's account.



You can then choose how you would like to receive the COD amount from the options below :

1. Add COD remittance to the wallet

2. Add COD remittance to my bank account
Setting up the remittance mode
Step 1: Go to Dashboard > Settings

Step 2: Select 'Order Related

Step 3: Enable the preferred option from the list under COD Remittances

Step 4: Select Add COD Remittance to wallet and Add COD Remittance to my bank account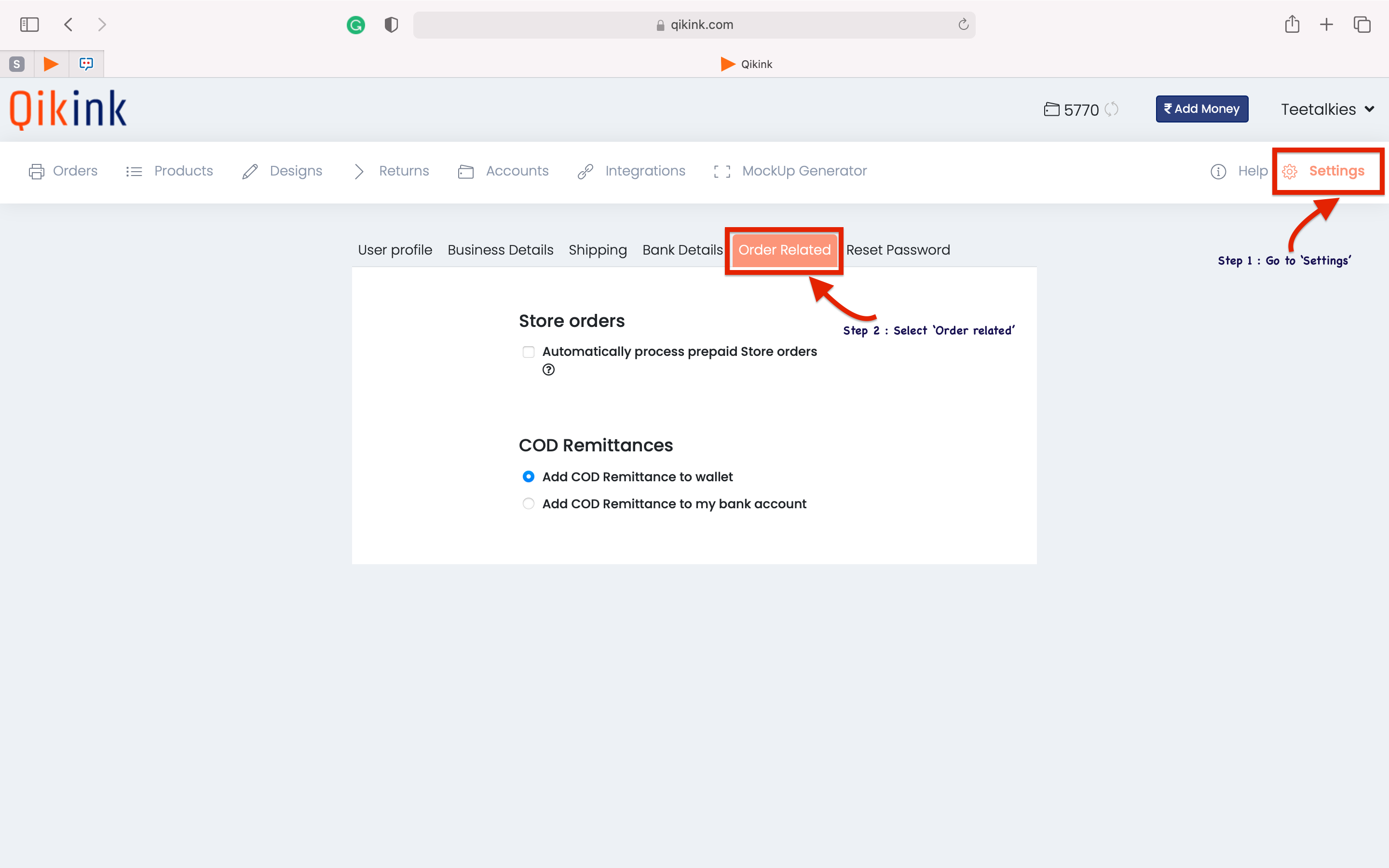 You need to get your bank account verified by Qikink to receive the COD remittance.


Orders delivered on Saturday, Monday, and Tuesday will be remitted on Thursday.

Orders delivered on Wednesday, Thursday, and Friday will be remitted on Monday.

If you don't receive the remittance amount within the cycle due to any reason, it will be remitted within a week of delivery.
You can check out the COD payouts and remittance reports in the dashboard. Here's how to do it.

Login to your Dashboard. Go to Accounts > Select COD Payouts or COD Remittance


COD orders can not be fulfilled by India Post. Although most of the pin codes are serviceable by other carriers, in case it is serviceable only by India Post, then you will have to opt for an online payment mode.
Hope this was helpful. Happy Selling!