Update or Change Qikink Dashboard Password
In any case, at any time, if you wish to change or update your password for your Qikink Dashboard, follow the below steps.

Step 2 : Go to Settings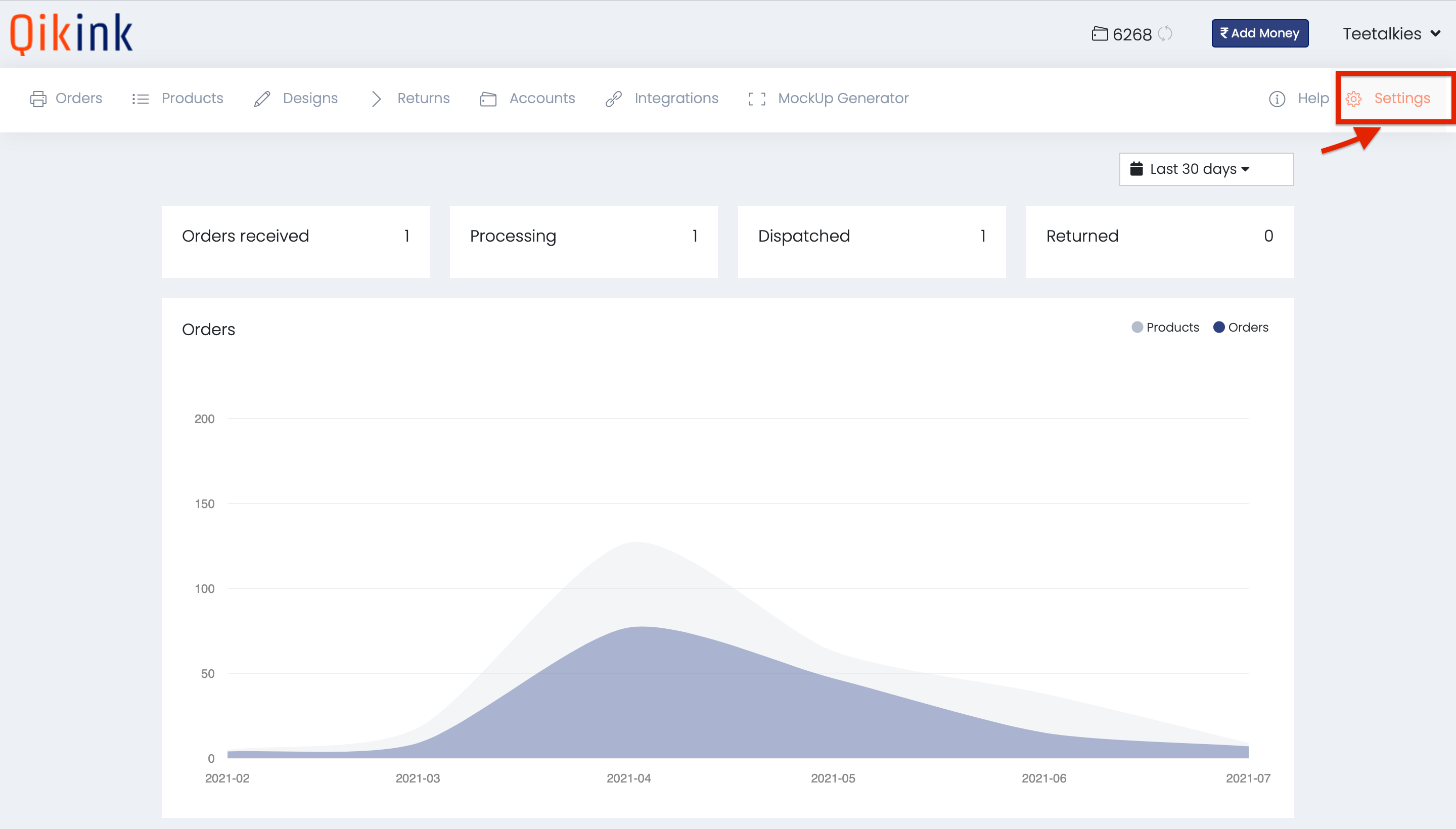 Step 3 : Click on Reset Password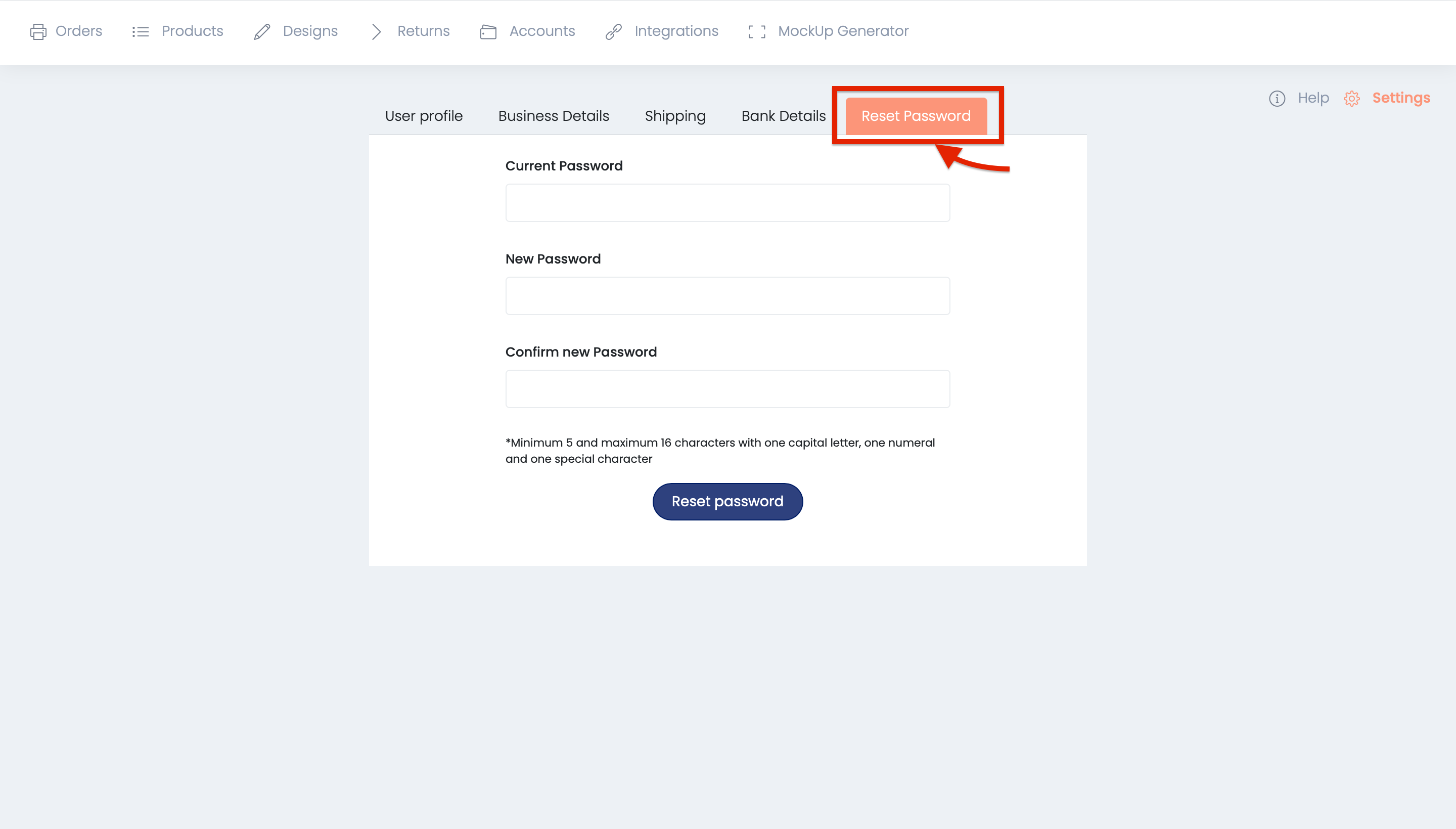 Step 4 : Enter the Current Password and then Enter your New Password for your account.

Step 5 : Click on Reset Password to save the changes.

Related Articles

Change of customer address

Shipping is confirmed by the courier company as per the zip code/ pin-code entered while placing the order. Hence, it is possible for an order to be shipped from our facility with an incorrect address. If the order is shipped from our facility, we ...

Can we change the shipping partner after the order is placed?

Once the order is changed to the "To Be Printed" status, changing the courier partner option is not available. However, if the order is not taken for printing, you can cancel and place the order again. We process orders based on First - In, First - ...

Does QikInk's name appear on the product or packaging?

Qikink offers complete white labeled drop shipping services. The products does not have any branding (unless you opt for Custom Branding Services) neither does the packaging have Qikink's name on it. The shipping label will consist of your brand ...

How to Check Product Pricing?

Log in to your Merchant Dashboard and Go to Products > Qikink Products List You can check all the products with their price for the respective sizes, shipping weight, and product dimensions on the dashboard itself. You can also search for the ...

How can I place my store orders with Qikink?

The process of placing store orders can be automated with API Integration system. After integration, your customers orders will be reflecting in our dashboard automatically. You can change the settings to process the orders without your verification ...