How to place your store orders?

You can read about integrating your Shopify store with Qikink.
Here's how you can place your store orders on Qikink Dashboard :

Step 2: Go to Orders > Store / On Hold Orders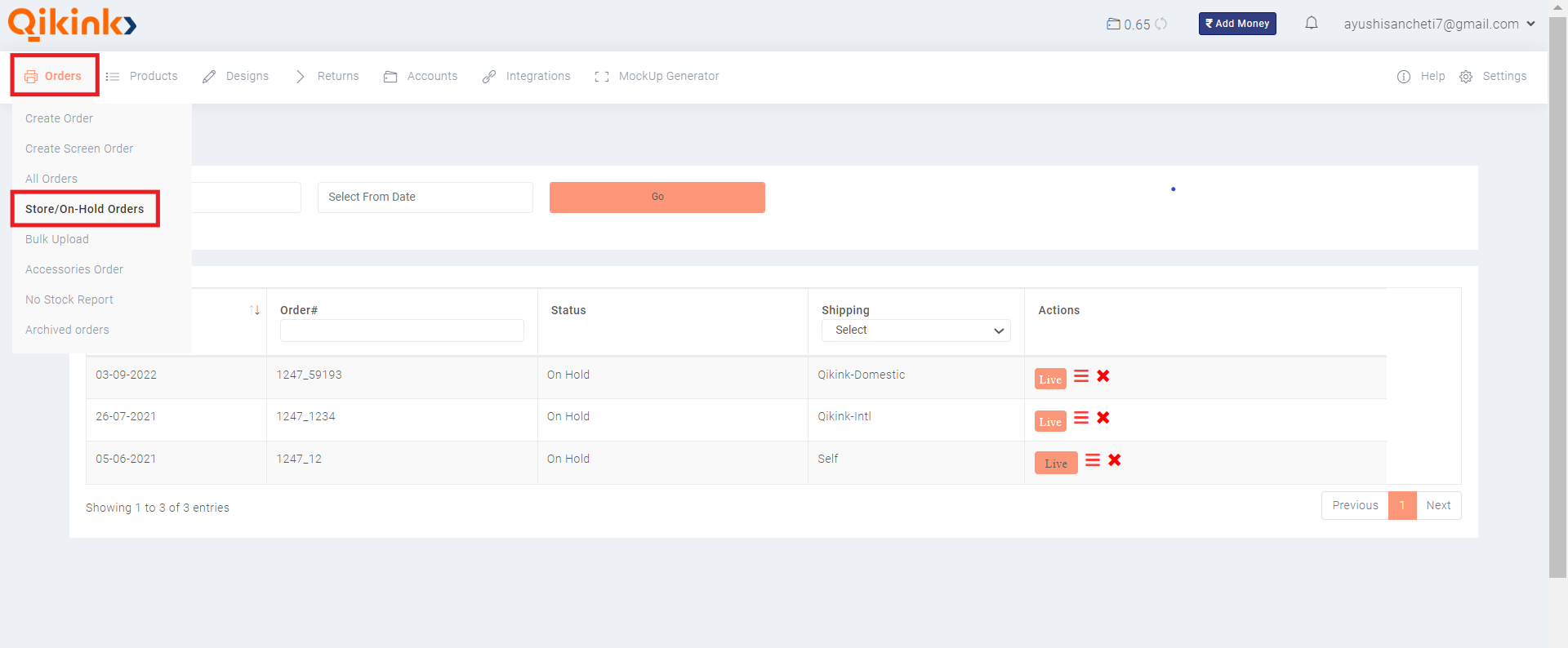 Step 3: Click on Get Orders From My Shopify Store


When you click on Get Orders From My Shopify Store, all store orders will be pulled to the Qikink dashboard. You can check the customer details and click on the Push To Live button to confirm the order.


You cannot place store orders under self-shipping mode.

Related Articles

Use Bulk Screen Printing for Store fulfilment orders

Bulk Printing of T-Shirts and Hoodies using screen printing method is most cost effective option with improved quality. Qikink is equipped with state of art screen printing setup with decade long experience. Your screen printing bulk orders will be ...

Place your sample order with Qikink

This article will show us how to place a sample order with Qikink. Before you place a customer order, it is important that you place a sample order. Product samples help you ensure each order for your store is a worthwhile investment for you and your ...

How to Place Coffee Mug Order?

This article will show how to place an order for a coffee mug. Let's get started Design guidelines for coffee mugs Print Placements: Around the Mug Design File Size: 7.5 x 2.8 inches File Format: PNG or JPEG Resolution: 300 DPI Placing an order Log ...

How to place plain t-shirt order?

In this article, we will see how to place an order for a plain t-shirt You can simply watch this video to know how plain T-Shirts can be ordered with the Qikink dashboard. No time to watch the video? Don't worry! Follow the below simple steps to ...

How to re-ship the returned orders?

Customer returned products can be used for your store's upcoming orders. It will ease the order processing and ship it instantly to the customer. How does it help? Eventually, some of your orders will get returned from the customer for unavoidable ...