How to Edit a mapped product?
Introduction

Qikink has recently introduced a new feature that allows merchants to "Pull all orders from Store," enabling synchronization of their store products with Qikink's platform. Now, a common question arises: Can you edit these mapped products? The answer is 'YES.' This article elaborates on the process of editing a mapped product, providing valuable insights and step-by-step guidance for merchants.
How To Edit A Mapped Product?

Log in to the Qikink Dashboard using your credentials.

In the menu click 'Products' and select 'Edit Mapped Products'.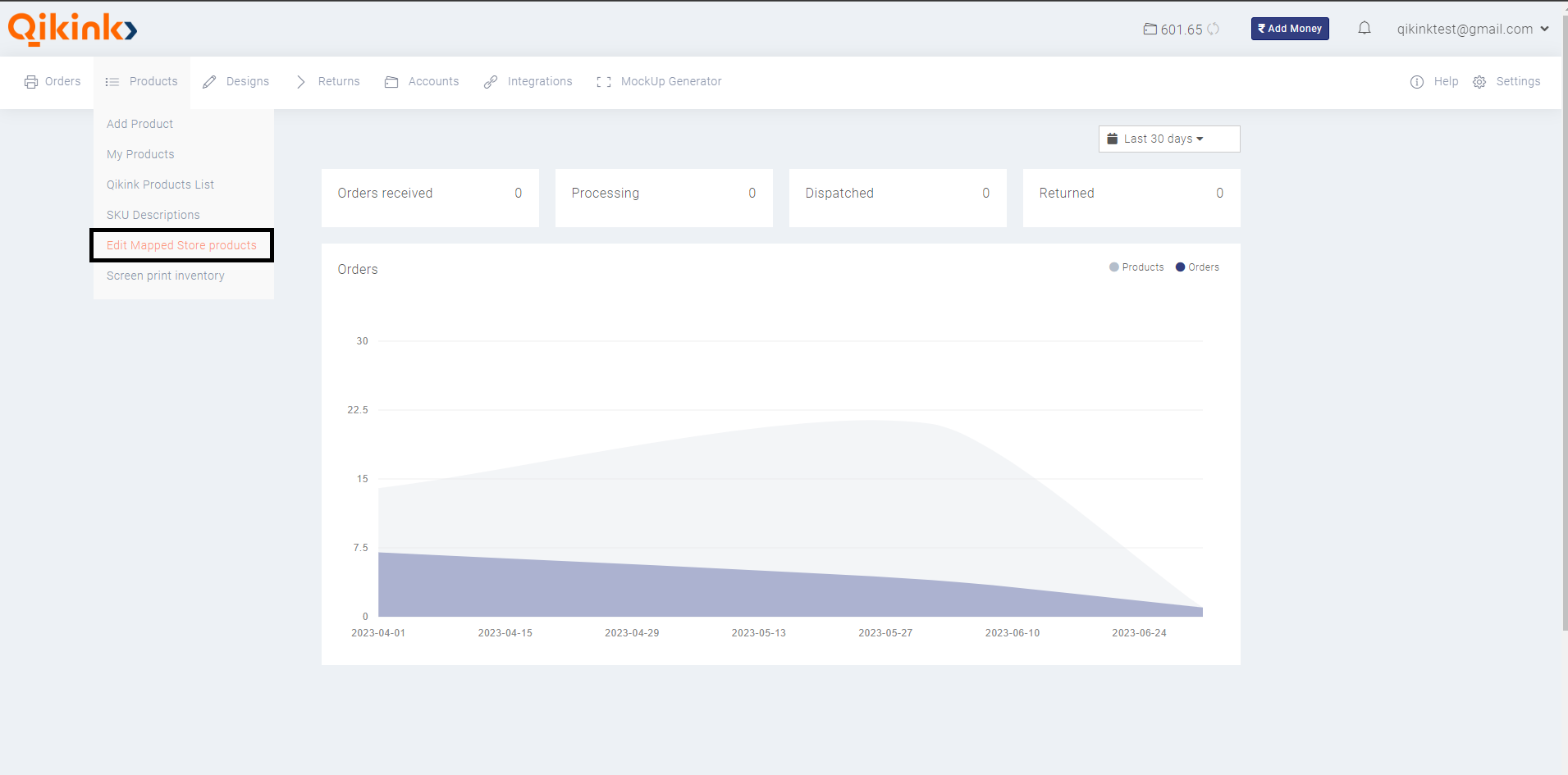 3.
Locate the product that needs to be edited.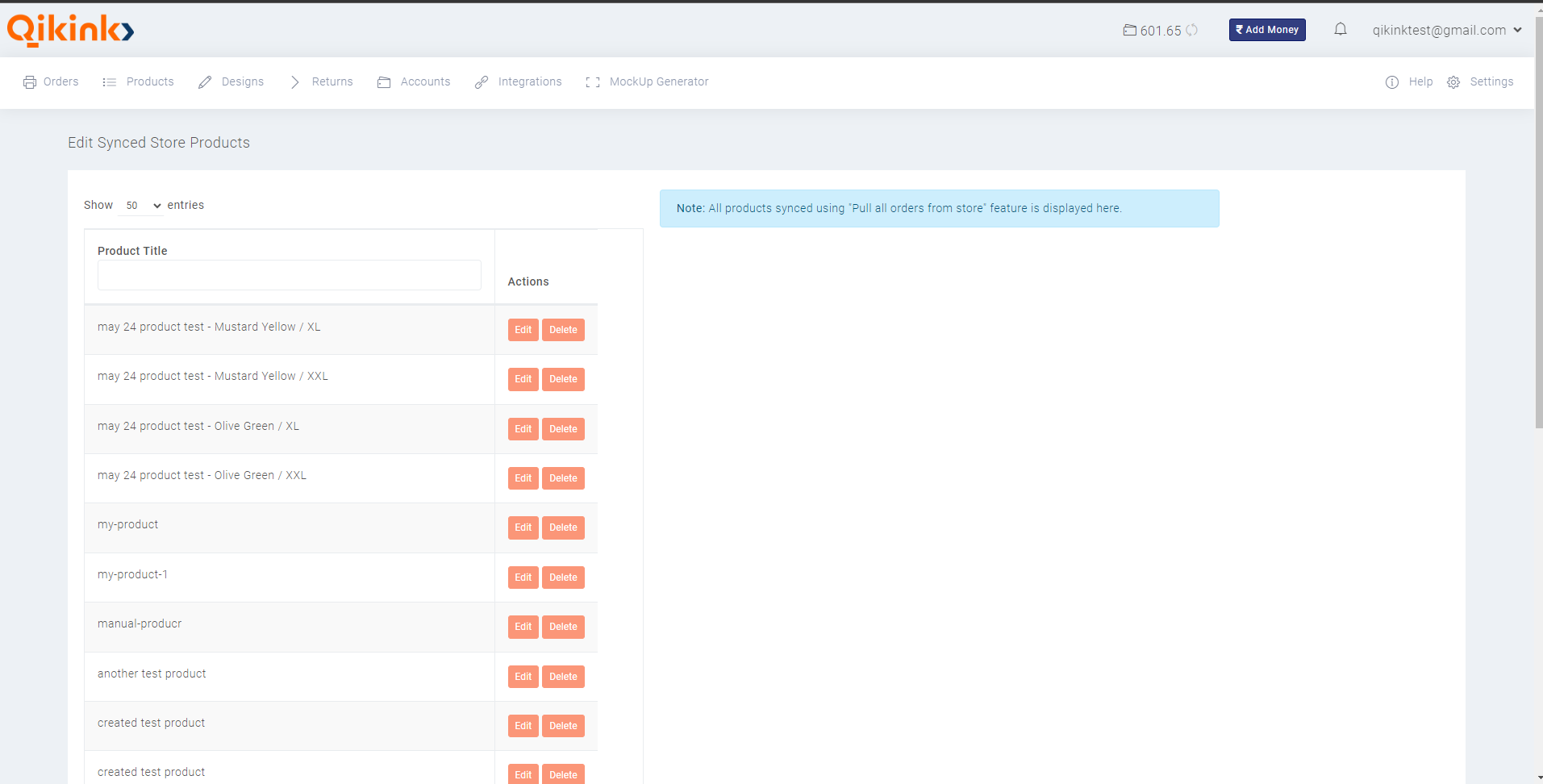 4. Click on the "Edit" button. Below page will be redirected.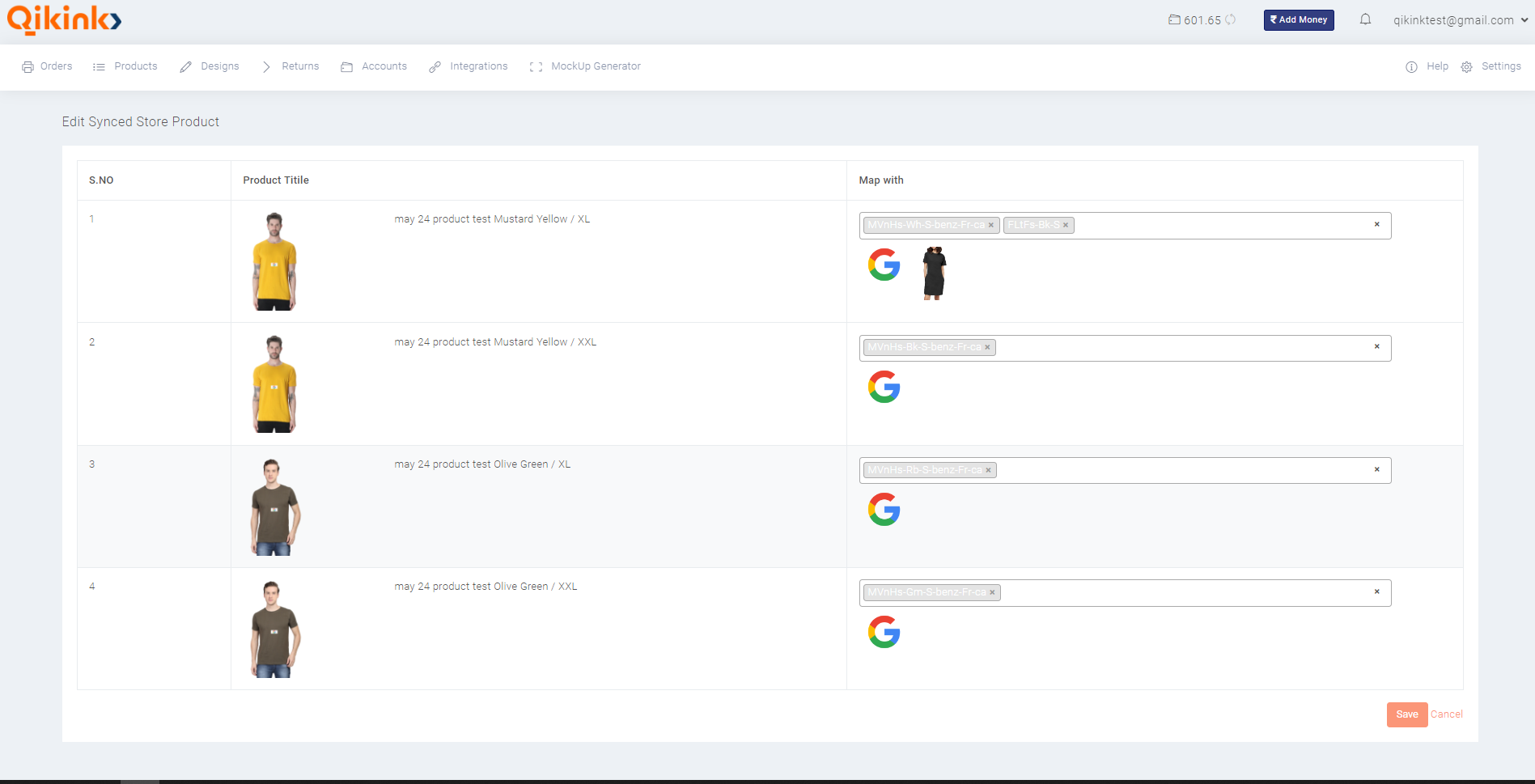 5. Map the desired Qikink product for all the variants.

6. Once all the products are mapped Click "Save".
Once these steps are completed, the next order from Shopify with this product will be automatically synced as per your edit.
Related Articles

How to edit or cancel an order?

You can cancel an order until it is in "Live" status. How to cancel an order? Step 1: If you wish to cancel an order after you have placed it, go to Orders > All orders Step 2: Select the order that you wish to cancel. Step 3: Click on the "X" icon ...

How to Edit or Cancel an Order?

In this article, we will learn how you can edit products, customer details and cancel an order. Edit Products - Add/Remove Product after Placing the Order Once the order has been placed, you cannot make any changes to your order. Edit Customer ...

Out of stock

Even after adopting best practices to stock inventory, we cannot avoid products going out of stock completely. There may be due to several reasons like sudden surge in orders, quality failure before and after printing, etc. However, this does not ...

Order Statuses for Processing

ORDER STATUS The orders will be changed to various statuses such as: ORDER STATUS INFORMATION On Hold Insufficient credits, click on the live button to know the required amount to be added to the wallet to make the order Live. Live orders are only ...

Placing a T-shirt Order

Hi there! In this video, we will see how to place a t-shirt order. So let's get started. Multiple print placements on the T-shirt Qikink offers different placements for each product. You will be able to choose the desired placement from the dashboard ...