How to add products to My products?
When you add products to your My Products, you can directly enter the Product SKU while placing an order and it will load the details automatically. You do not have to select the category, and product and place the design individually. Creating manual orders becomes easy with my products.

Steps to Add Products individually

Step 1: Log in to your Qikink Merchant Dashboard

Step 2: Go to Products > Add Products.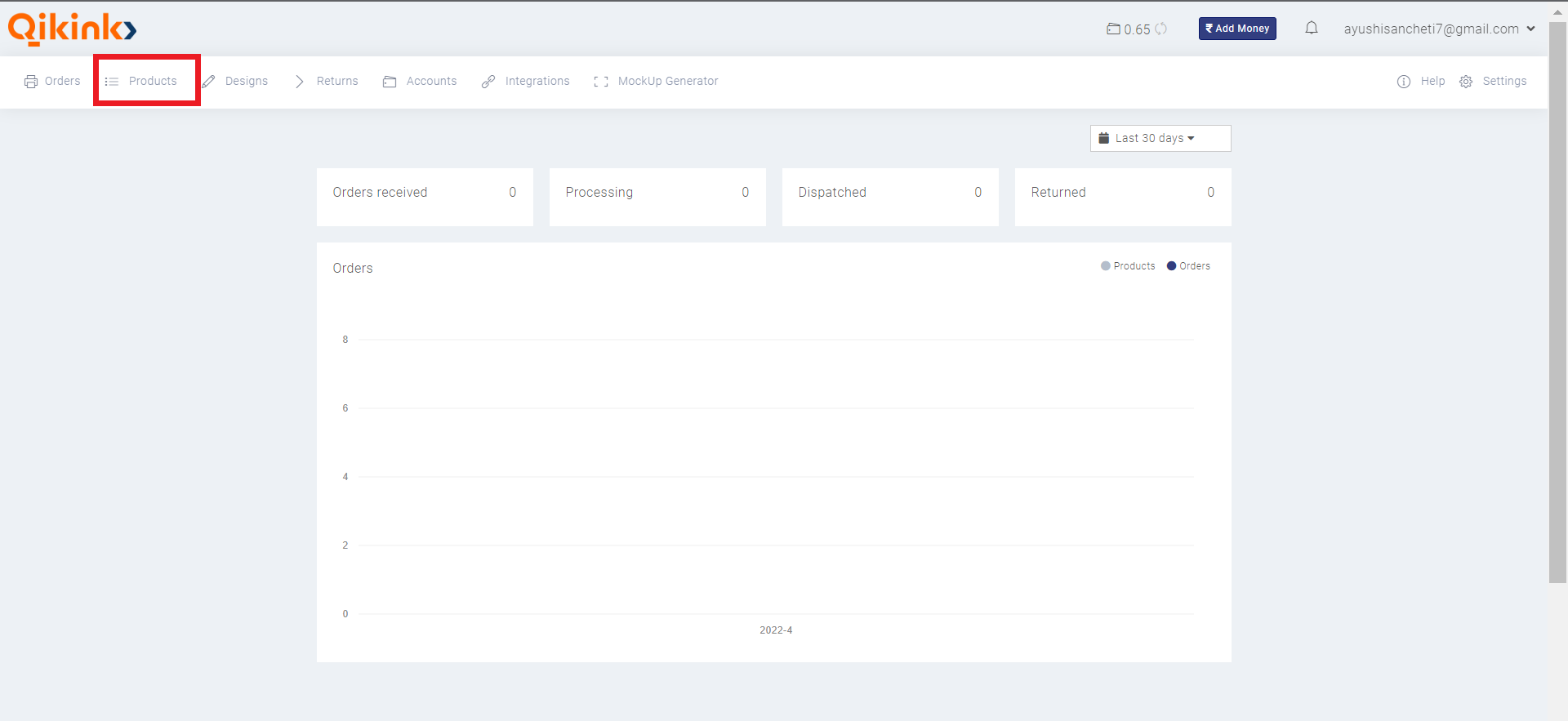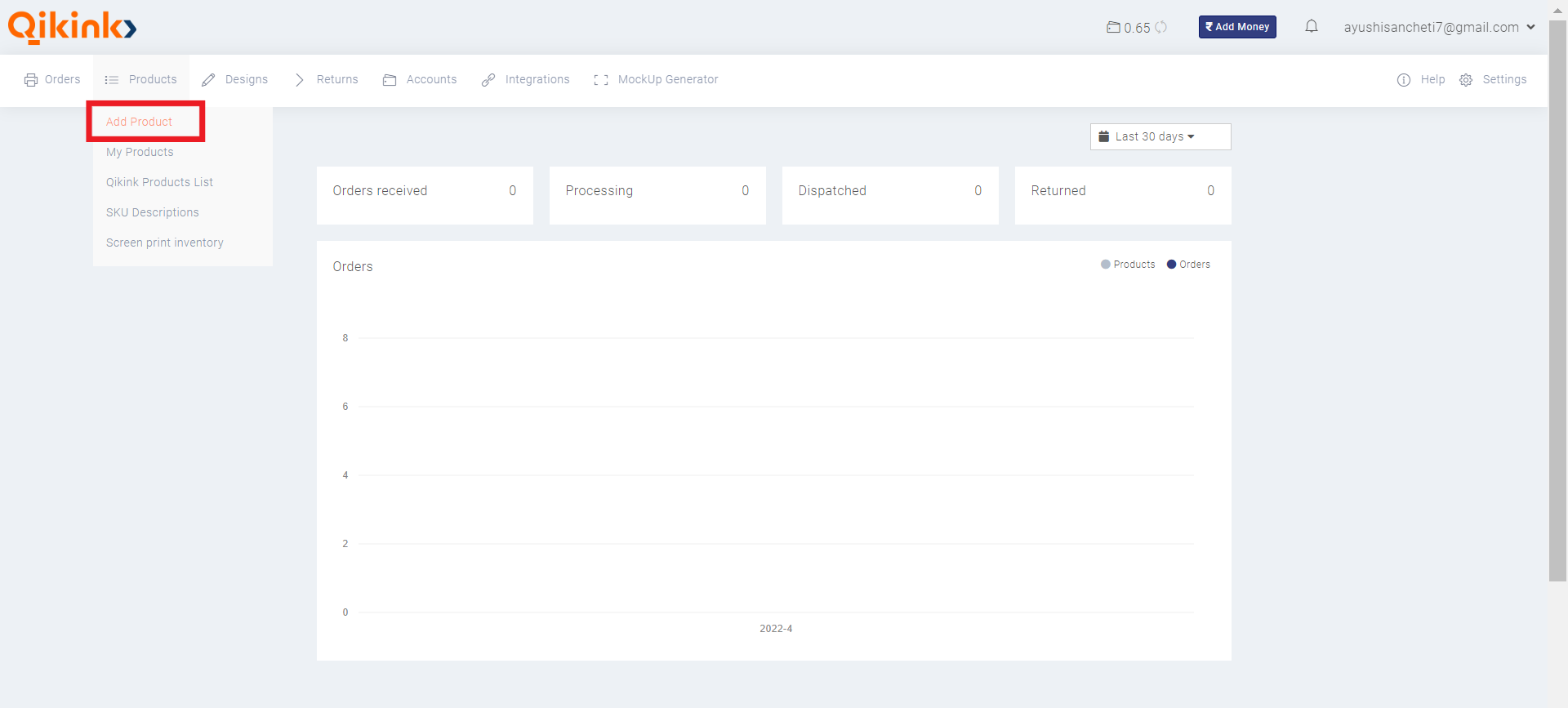 Step 3: Select the Category and Product from the dropdown

Step 4: Select the Print Type
Step 5: For apparel, you can select multiple colors and sizes to create products for one design.

Step 6: Add a design to the product from the Design Library

Step 7: Click on Save Product


To sync orders from your
Shopify
or
WooCommerce
store, you need to
map the products
which are present in your store with products in the
My Products Library
. This is important because when the orders are pulled from your store, Qikink fetches the
SKUs and maps them to the saved product
on the Qikink My Product Library.
Related Articles

How to Add Designs on Qikink Dashboard

In this article, we're going to see how to add designs to My designs Before you add any design, make sure you trim all the empty/transparent spaces around the design, otherwise, it will reflect in your final printed product. We do not make any ...

How to recharge my wallet?

Qikink charges for the products in the form of credits. 1 Rupee is equal to 1 credit. You need enough credit balance to place your order. So let's see how to recharge your credits/ wallet. Recharge your credits/ wallet Step 1: Head over to ...

Create your account on Qikink

You can create an account on Qikink for free. Let's see how you can do that. Step 1 : Click here to sign up if you are a new user. Step 2 : Enter your name, email ID, and password and re-write the password for confirmation. Step 3 : Read all the ...

Dropshipping and Print on Demand with Qikink

Build your online store with low risk and zero inventory and without worrying about fulfillment. Qikink will handle all your fulfillment and shipping so you can work on building your brand and marketing. In this article, we'll cover how you can get ...

Embroidery - Getting Started

Design Guidelines: The elements in the embroidery design need to be clear and bold. Thin lines are hard to process through embroidery. Small texts and borderline shades are hard to process through embroidery. Complex graphic designs may not 100% ...