You can add more products to single order. Here is how,




1. Login to Dashboard -> Create Order





2. Choose Product Category and the product to add design and chose placement.





3. After clicking "Add to Order" the product will be added to the order





The screen will look like the below one,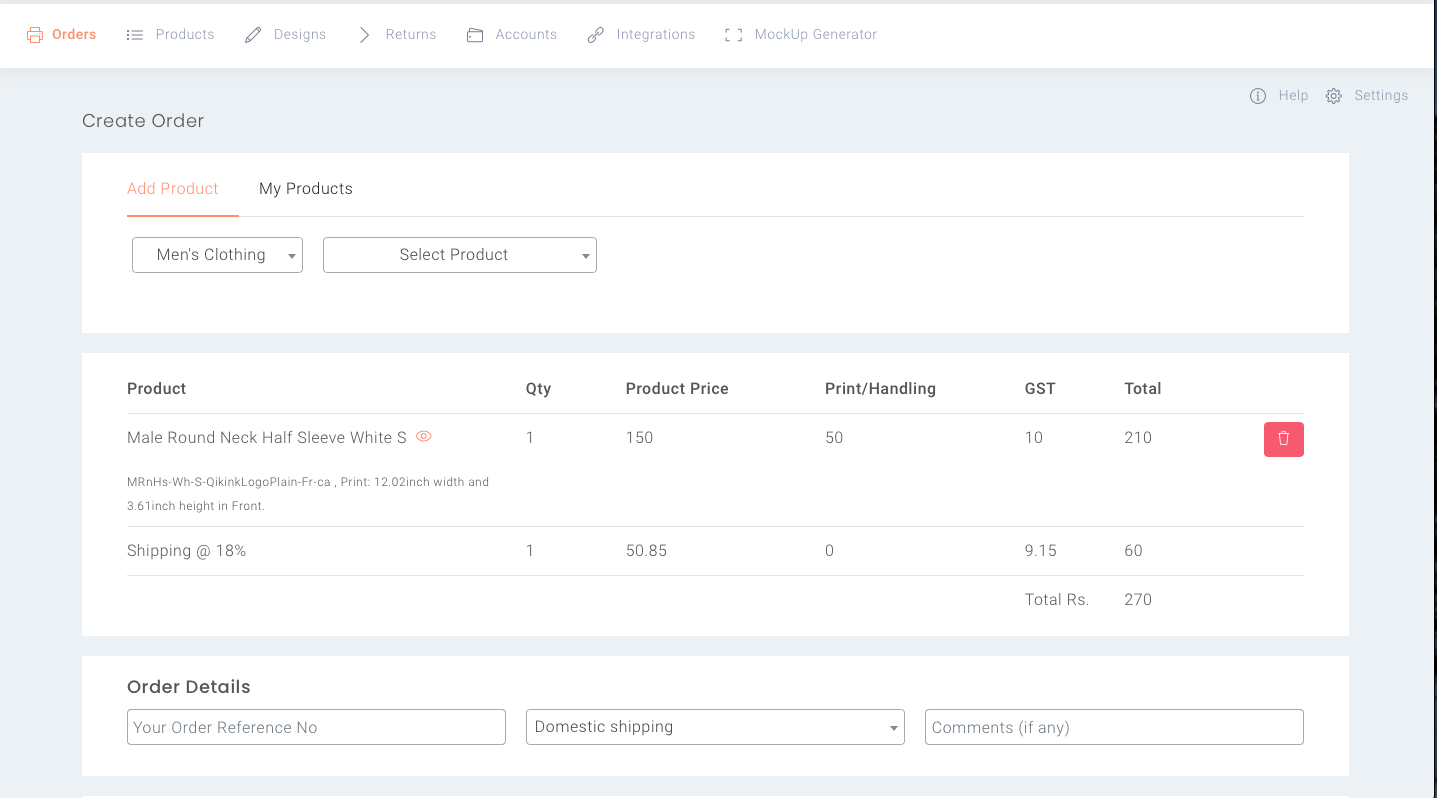 4. Again, choose the product category and product to add new product with new design.

5. Clicking on "Add to Order" will add the new product with new design to the order

Likewise you can add any number of products to the same order.

After the products are added, you can fill the order details section with unique order number and select shipping.