Custom Branding Services - Inside Neck Labels

A brand is a set of expectations, memories, stories and relationships, that taken together, account for a consumer's decision to choose one product over another

- Seth Godin

The best way to visually express your brand identity is with brand labels. It is what convinces the consumer that your product is the one they want. It is a great benefit to your brand because they help you stand out from the crowd and make your product easily identifiable.

Let's see in detail about the neck labels
Design Guidelines

Max. Print Size: 3 x 3 Inch
MOQ: 1000 Labels

MOQ Price: Rs.2500 + 18% GST

Design File: Place the design in black and white colour in one pdf file.


Neck labels are printed on the inside material, on the neck.
They are screen printed and stored for your brand

They are printed in solid black and white in colours.

The neck labels are heat pressed on your garments.

Dark coloured garments will have white neck labels. Eg : Black, Navy Blue, Olive Green etc will have
white
color neck labels
Light coloured garments will have black neck labels. Eg : White, Yellow, Sky Blue etc will have black neck labels

How it works?

Once you place the order for the branding services, we print and store your brand labels with us and use them on your products.

After the branding material is printed, they will be pushed to live.


Since the brand labels are printed only for you, we do not refund once the order is placed.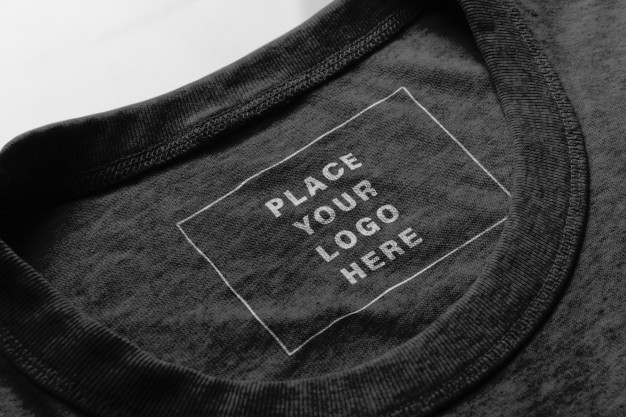 Steps to opt for custom branding service
Step 2 : Go to Orders > Accessories order

Step 3 : Select the service from the accessories menu

Step 4: Upload the design file

Step 5 : Add a remark, if any


The payment gets deducted automatically from your wallet/ credits.

Step 6 : Click on Place order to confirm.

Checkout all our other Custom Branding Services
here
.

NOTE: All custom branding materials have a shelf life of 3 months. If it is not used even once in that period, you need to get them back within that 3 months or else they will be discarded and no refunds will be given.
Make every purchase count.

Good luck!
Related Articles

Does QikInk's name appear on the product or packaging?

Qikink offers complete white labeled drop shipping services. The products does not have any branding (unless you opt for Custom Branding Services) neither does the packaging have Qikink's name on it. The shipping label will consist of your brand ...

Who can use Qikink services?

Qikink offers drop shipping services to anyone who wants to sell. You can use the services as an individual or as a registered company. GST is not mandatory but we recommend you to register your company so you can claim the taxes paid.

Who is responsible for covering customs duties & taxes?

Your customer is responsible for all customs fees. The taxes are paid in the client's country to the customs agency. All shipments outside India may incur some kind of customs depending on the destination country. Fees may vary depending on your ...

How to close my account with Qikink?

I understand that you've not been able to make profits using our services and a lot more reasons, but I'm extremely sorry as we will not be able to refund the entire amount back to your bank account as it is already given to you as credits. ...