Creating Mockups using Mockup Generator
You can create unlimited mockups using the Qikink mockup generator. Let's see how to create mockups using Qikink's mockup generator
Mockup Generator


Step 1: Log in to your Qikink Dashboard.
Step 2: Go to MockUp Generator
Step 3: Select the category
Step 4: Select the product.
Step 5: Add your design or select from My designs
Step 6: Align the design as per your requirement.
Step 7: Click on Download Mockup to save the mockups.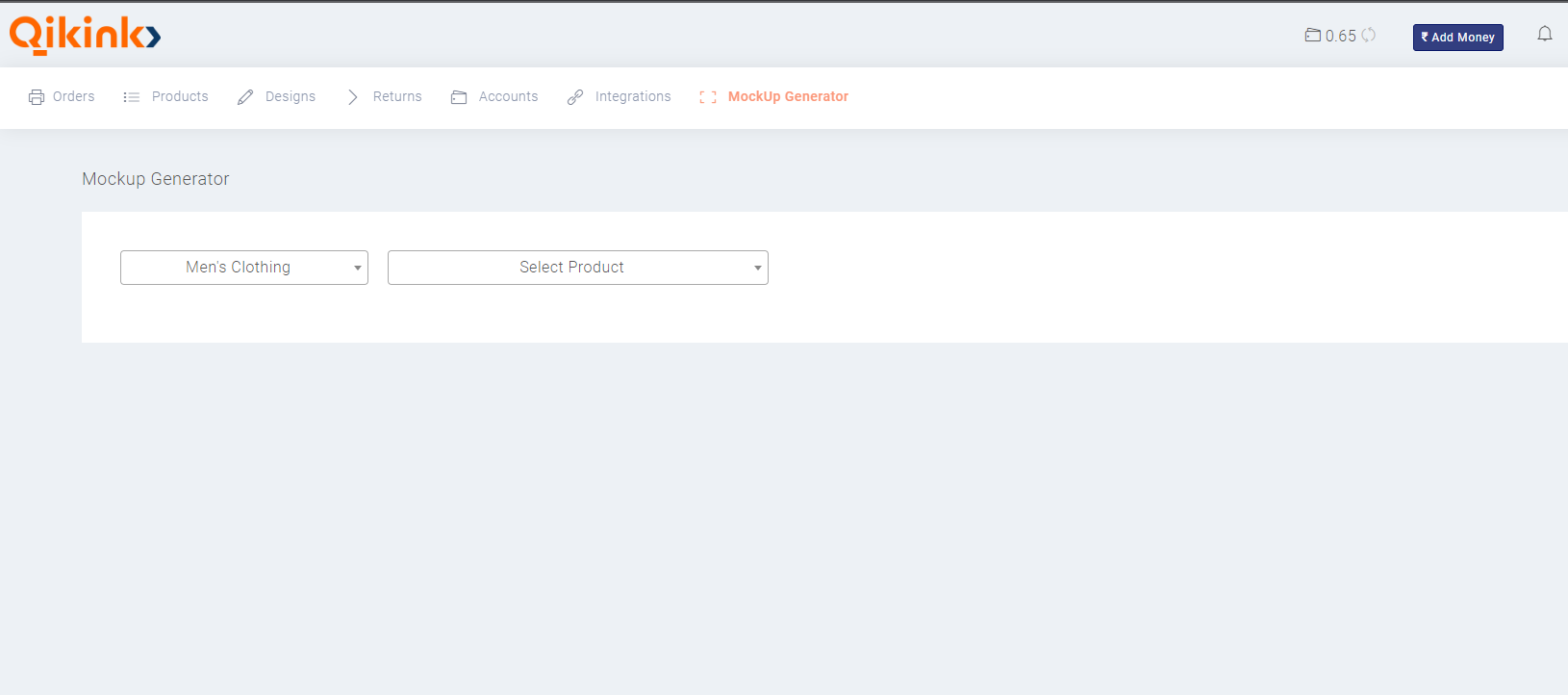 You can download different angles of product mockups from the Qikink mockup generator.

Related Articles

How to Add Designs on Qikink Dashboard

In this article, we're going to see how to add designs to My designs Before you add any design, make sure you trim all the empty/transparent spaces around the design, otherwise, it will reflect in your final printed product. We do not make any ...

Dropshipping and Print on Demand with Qikink

Build your online store with low risk and zero inventory and without worrying about fulfillment. Qikink will handle all your fulfillment and shipping so you can work on building your brand and marketing. In this article, we'll cover how you can get ...

How to add products to My products?

When you add products to your My Products, you can directly enter the Product SKU while placing an order and it will load the details automatically. You do not have to select the category, and product and place the design individually. Creating ...

Payments and Order Fulfillment

Once you have connected your store with our Dashboard and started receiving customer orders, here's how the payment and fulfillment works. Prepaid Order Fulfillment Step 1: Customer Pay To You In Prepaid orders, the customer makes a payment to you ...